BACK
Increased Profitability With Obase Replenishment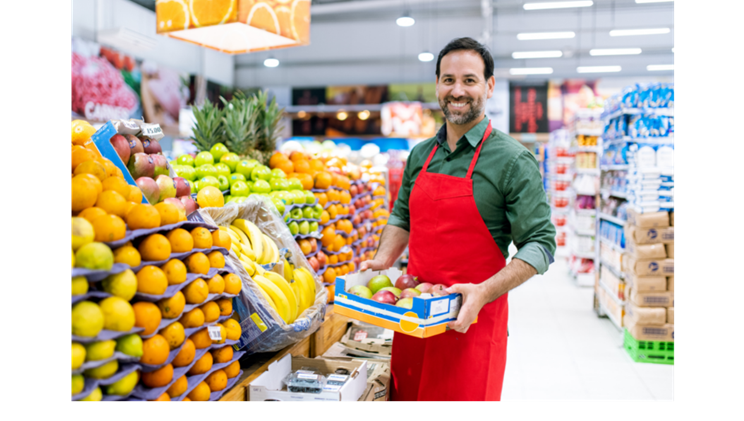 Specialized In "Analytical Solutions" and "Sectoral Solutions", OBASE is a Software Development Company, which continues to make a difference with innovative sectoral solutions. OBASE's award-winning, Data-Driven Smart Stock Management Solution called Replenishment, empowered by artificial intelligence, directly impacts increasing profitability.
OBASE Replenishment ensures the highest level of shelf occupancy, minimizes stockouts, increases operational efficiency, and optimally manages inventory, which are the areas where the retail sector needs the most. Predicting demand alone is not sufficient to manage this complex process. There are many factors that influence customer demand, and the recommendation algorithm needs to be customized according to the changes in this demand. Our system operates based on changing dynamics, incorporating business rules and forecasts, considering vulnerabilities in the supply chain and unexpected deliveries in terms of timing and quantity, to provide order recommendations at optimal levels.
Developed with the goal of creating an adaptive forecasting system and inventory control solution, Replenishmenet stands out as a multidimensional solution that enables companies in different sectors to derive actionable results from data even in the most complex supply chain structures. It allows converting data into actions, empowering companies to navigate challenging supply chain setups.
Inventory management is as important as sales
Dr. Bülent Dal, the General Manager of OBASE, emphasized the critical importance of inventory management in retail, stating that the Data-Driven Intelligent Stock Management solution, Replenishment, has a transformative impact. Dal highlighted, "Profitability in retail relies on effective inventory management. Accurate demand forecasting, planning processes such as decision-making, production, implementation, and ultimately ensuring high customer satisfaction are key factors. Poor inventory management, such as customers not finding the products they are looking for or incurring unnecessary inventory costs, can negatively impact profitability and customer satisfaction levels. We can see that the brands using our Replenishment solution, which incorporates our extensive experience in technology and software development in the retail sector, are pleased with the improvements in their key performance indicators (KPIs). We are delighted to contribute to the industry and our brands in this way."
Reduces waste rates
Replenishment, a significant outcome of OBASE's 30 years of retail expertise, ensures the presence of the right stock quantities for the right products and enhances operational profitability in both e-commerce and physical store channels with its data-driven structure. By combining effective variables such as price/promotion impact, seasonality, special occasions, and trends in determining customer demand, and continuously learning from data, it provides a robust orchestration for healthy stock management.
Especially in the field of food retail, high destruction rates caused by excessive stock are minimized to a minimum level with OBASE Replenishment, thereby increasing profitability..
Award-winning technology
The Data-Driven Smart Stock Management Solution, Replenishment, has received numerous awards both in Turkey and around the world, including the Microsoft Global Partner Award. It has achieved significant results such as a 10-50% reduction in out-of-stock items, a 5-30% decrease in overstock, a 20-60% reduction in waste rates, improvement in customer shopping experience, and over 90% accuracy in demand forecasting. Most recently, Replenishment was honored with the Best Enterprise Solution category at the RETA - European Retail Technology Awards, considered the most prestigious award in the retail industry. OBASE also received the "Top Supplier Retail 2023" certification from EHI Retail Institute, one of Europe's leading retail organizations, for the value created by the project's development.
For more information, please visit: www.obase.com