BACK
What-If Scenarios To Prevent Inflation And Provide Freshness In Retail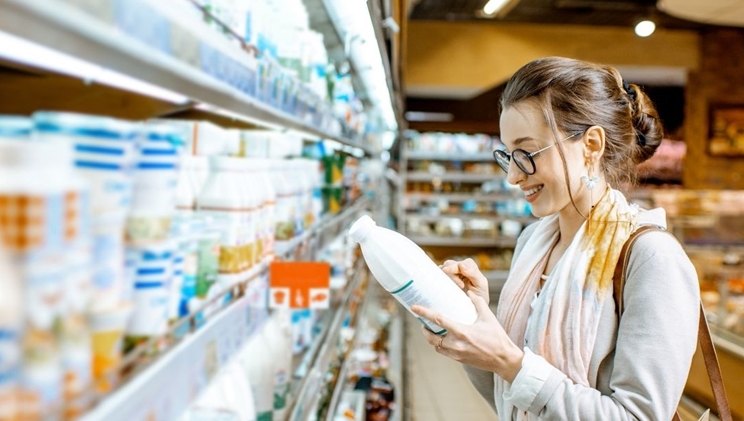 First the pandemic and then the inflation made it very difficult to determine customer demand. Focusing on spending their narrowed budget in the most efficient way, the priority of consumers is to find the freshest product at the best price. This situation confronted retailers with problems such as shelf life, stock-out, overstocking cost, and risk of waste in fresh products.
In order to reduce the negative reflections of these problems, retailers should answer, "How much product should I order on which order day?" question accurately. At this point, it is only possible to reach the most effective response with various scenarios created using different variables. What-If analysis helps retailers best determine their next move based on historical data.
For example, let's say you have dairy products from different brands in your portfolio. The higher the quality, the higher the price of the product will be and vice versa. While you expect the sales speed of quality dairy products to be higher with the increase in customer selectivity, you may not be able to supply the specified product in the determined amount due to supplier or transportation problems. In this case, you can evaluate different options by using what-if scenarios that the system will determine, and choose the optimum one for you.
In another example; Let's assume that one of your suppliers delivers products at more affordable prices than you get in other periods (even at the previous price due to inflation increases) despite the increasing inflation rates. This may happen because your supplier made a wrong planning, has too much stock or bought a product from the manufacturer at a reasonable price for some reason. You can buy more products than you need at an affordable price, but how much more should you buy than you need? As customer demand is not endless, even if the products are on sale, the number of products your customers can buy is limited.
At this stage, the need for the ability to use data in the most accurate way increases. We help retailers make effective decisions with the system we have developed for the management of all such processes. By entering changing prices etc. parameters into the system, we determine the effect of the instantly changing parameter on the customer demand. In this way, the potential effect of changing parameters is measured, minimizing the waste rates in fresh products, and preventing the occurrence of over-selling and overstocks. For more details visit Obase Replenishment or contact us.