BACK
Obase Recognized As Winner For 2019 Microsoft Retail Partner Of The Year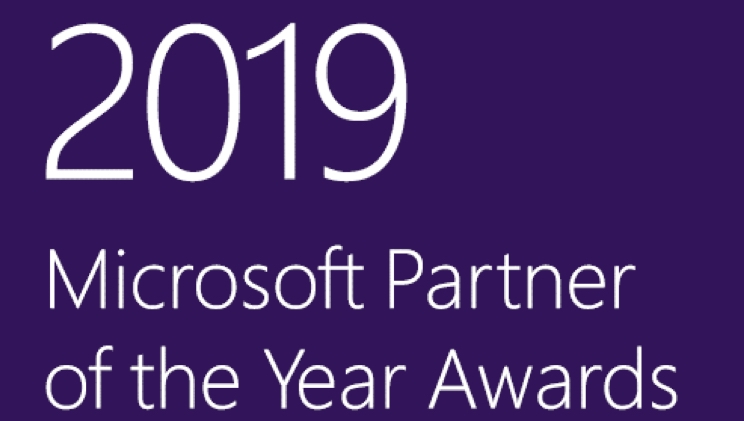 [Tysons, VA, USA] — June 10, 2019 — Obase today announced it has won the 2019 Microsoft Retail Partner of the Year Award. The company was honored among a global field of top Microsoft partners for demonstrating excellence in innovation and implementation of customer solutions based on Microsoft technology. "We are very proud and greatly appreciate that Microsoft has recognized us on a global level. Winning this award will help more organizations around the world realize that Obase is the partner of choice when it comes to Retail." said CEO and Founder, Bulent Dal. "The relationship and collaboration with Microsoft has been instrumental to our success".
winners chosen from a set of more than 2,900 entrants from 115 countries worldwide. Obase was recognized for providing outstanding solutions and services in Retail Partner of the Year category. The Retail Partner of the Year Award recognizes a partner organization that excels at providing innovative services or solutions based on Microsoft technologies to Retail Services customers.This award recognizes Obase for demonstrating industry thought leadership by showcasing innovation and business impact, driving customer satisfaction, and winning new customers.
As Microsoft's exclusive partner in the Retail ERP space for Dynamics 365, Obase provides vertical software solutions developed on Microsoft Dynamics 365 and Azure platforms. Obase is a Microsoft Gold Partner and holds the Retail Partner Certificate.
With 24 years of experience in Retail and data analytics space, Obase offers a wide scope of retail solutions for ERP, CRM, Supply Chain and Data-driven decision making.  Some of those solutions such as Obase Replenishment, E-Tailer, and Obase 365- Rent Management that are available on AppSource and Azure Marketplace.
Obase Replenishment is a prescriptive inventory management solution developed with deep learning and optimization methods. As a multi-awarded solution, Obase Replenishment solves one of the most challenging and costly inventory management problems for retailers and provides retailers with powerful analytics to maximize their shelf availability, reduce their supply chain costs, and minimize obsolete inventory.
Obase E-tailer is an E-commerce Solutions Suite that delivers an integrated and seamless customer experience with omnichannel vision. As a solution that delivers the cutting-edge e-commerce experience on the web and mobile channels, Obase E-tailer offers integration with evolving sales channels, real-time and smart recommendations based on micro-segments and consumer behavior, and e-commerce picking solution that manages the logistics processes such as product picking and shipment via tablets.
Obase365 – Rent Management automates all operations related to rent management and provides operational convenience and let retailers reduce their operational workload.
"It's an honor to recognize finalists and winners of the Microsoft 2019 Partner of the Year Awards," said Gavriella Schuster, Corporate Vice President, One Commercial Partner, Microsoft Corp. "These companies are successfully leading their industries, building intelligent solutions, addressing complex business challenges and making more possible for customers around the world. I'm honored to congratulate each winner and finalist."
The Microsoft Partner of the Year Awards recognize Microsoft partners that have developed and delivered exceptional Microsoft-based solutions during the past year.