BACK
OBASE Project Strengthening Sustainability in Agriculture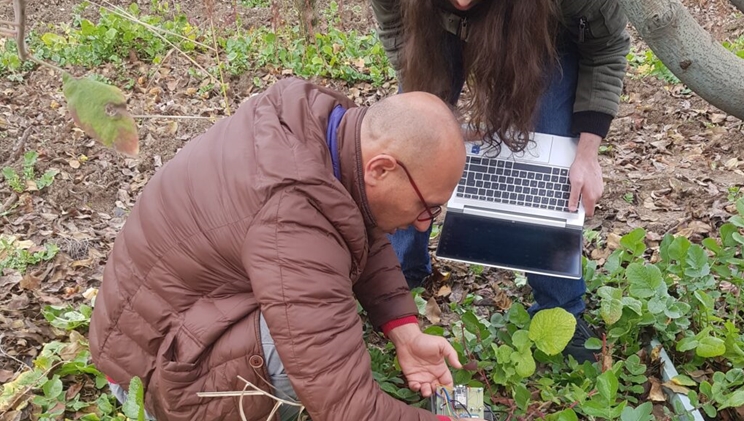 OBASE, one of Turkey's leading technology and software companies, has accelerated its efforts to support the vision of Agriculture 4.0. Supported by the Oxford Center for Technology and Development, the Obase Geyve Smart Agriculture project aims to increase agricultural productivity. The project utilizes smart sensors to collect data on soil and weather conditions at frequent intervals, enabling timely interventions based on the soil's needs. The transmission of data to supply chain stakeholders through blockchain technology contributes to traceability of agricultural products.
Istanbul, January 19, 2023; OBASE, a software and technology development company that went public with the highest number of participants in 2022, has taken on a new mission to turn its knowledge and experience into value in the critical agricultural sector in Turkey. OBASE has been providing solutions to various national and international companies, primarily in sectors such as retail, telecommunications, finance, insurance, pharmaceuticals, transportation, and logistics for 27 years. Through smart sensors, OBASE is developing data-driven projects that strengthen sustainability in agriculture.
Real-time data for sustainable agriculture
The Geyve Smart Agriculture Application Center project, which will be realized in collaboration with the Geyve District Governorship and the District Directorate of Agriculture and Forestry, has entered the pilot application phase. Through smart sensors located in an apple orchard in Umurbey District, soil and weather data are transmitted every 10 minutes, allowing interventions to be made according to the soil's needs and in a timely manner. The data collected from the field through smart sensors will be securely stored using blockchain technology. This will enable access to product-related information for all stakeholders in the supply chain, from producers to end consumers, ensuring traceability.
Agriculture 4.0 Era
Banu Dal, Co-Founder of OBASE, emphasized the importance of agricultural efforts for our country. She stated that OBASE, providing 100% local solutions, plays a significant role in the smart transformation of Turkish agriculture. "Although it accounts for only 0.8% of the world's agricultural lands, our country produces more than 1.29% of the total global output. The effective use of technology in agriculture is equally crucial for agricultural productivity. In the technological transformation process known as Agriculture 4.0, Turkey will undoubtedly take its deserved place. As OBASE, we possess the knowledge, experience, and, most importantly, the motivation for local development to be one of the significant players in this process," she said.
From the Internet of Things to the Internet of Gardens
Banu Dal pointed out that smart agricultural systems create instant and accurate intervention opportunities, increase productivity, reduce damage, and enable much more efficient use of resources through remote sensing. In traditional agriculture, it was essential for farmers to be in the field or garden and constantly monitor the condition of the land and crops. Today, concepts such as robotic technologies, machine learning, and the Internet of Things, which are implemented in industrial facilities, are used in the world's most efficient agricultural activities. The process of gardens and fields becoming part of the Internet is crucial in providing decision-makers with fast, uninterrupted, and accurate information.
Investing in the next generation of agriculture to increase the number of next-generation producers
Banu Dal drew attention to Turkey's potential to reach a production value of 113 billion dollars by 2030 and 273 billion dollars by 2050, stressing that strengthening agriculture is the only solution to the global food security problem. She also stated that innovative agricultural processes for sustainable agriculture will increase the interest of young and educated farmers in agriculture. "We will utilize traditional farming teachings and open up opportunities for the farmers of the future," she added.
Technological solutions for food security and waste problems
Banu Dal emphasized the growing global food security problem and pointed out that smart agricultural applications play a critical role in solving this issue. OBASE is involved in a long-term project in partnership with Real World Health (RWH) and the Oxford Center for Technology and Development (OCTD). Dal stated, "Food waste in Turkey is a massive issue that costs 214 billion Turkish liras annually. RWH and the Oxford Center for Technology will utilize OBASE's blockchain technology in a series of applications to minimize food waste from the field to the shelf. We believe that our nearly 30 years of experience in retail and supply chain management will add value to this project and support the reduction of food waste."
Domestic Production Technology
Being one hundred percent domestically funded is one of the most significant advantages of OBASE's technology. OBASE, which provides solutions to national and international companies with its experienced team of 240 people, also has a Research and Development Center approved by the Ministry of Industry and Technology of Turkey. The Geyve Smart Agriculture Application Center, which is realized in collaboration with the Geyve District Governorship and the District Directorate of Agriculture and Forestry, also uses locally produced sensors. In the Smart Agriculture Application Center, which will use technological advancements for agricultural sustainability, drones, smart sensors, IoT, and other technologies will bring technology manufacturers together with farmers.