BACK
How To Avoid Panic Buying?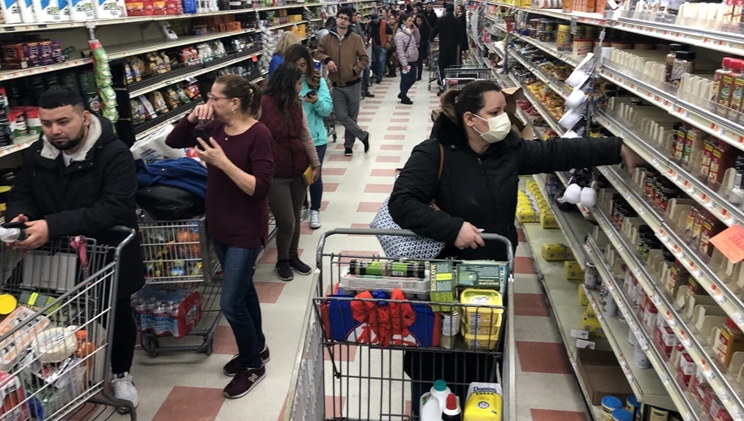 The Consumer Price Index (CPI) data for April was released showing an 8.3%  increase across the board as energy and food prices continue to drive inflationary pressures. While the April year-over-year figure is lower than March's 8.5%, the index that tracks grocery prices rose 10.8% over the last year, the largest 12-month increase since 1980.
The fact that inflation rates are very high compared to previous periods creates an atmosphere of panic in the retail sector.
Concern that the products may not be available at the current price in the next shopping, pushes customers towards stocking within their budget. Of course, this is not possible in every product group. Especially in fresh products the product life limit does not allow "I will buy it now and continue to consume it next week." thought.
On the other hand, researches show that customer loyalty is also interrupted due to panic buying. Consumers leave their brand addiction aside and prefer more affordable products. As a result of these situations, it became more difficult to determine the customer's demand accurately. On one side customer basket sizes shrinking due to inflation, on the other, "I wonder if I stock up as much as possible?" confusion and, the shifting demand from brand loyalty to other affordable products made things unstable. While it was very difficult to determine the demand with heuristic methods in the past, it does not seem possible anymore. So predicting potential demand from customer data itself is not enough at that point.
After determining the demand from customer behavior data as accurately as possible, offering different options to planners with what-if scenarios seems to be one of the highlights of the future. In order to manage this process effectively, retailers need to invest in analytical technologies that can obtain accurate predictions from customer data.